This article is strictly the opinion of the author and is to not be considered financial/investment advice. Call to Leap LLC and the author of this article does not claim to be a registered financial advisor (RIA) or financial advisor. Please visit our terms of service and privacy policy before reading this article.
Hi Wealth Builders!
Gift yourself financial freedom education this year!
💸 CLICK HERE to take advantage of our New Year Sale! 💸
This week, the indexes ended mixed. We had a little rally in the beginning, but not much changed afterwards. We have now started the new year! Whatever your goals are this year, we just want to remind you that you can achieve anything you set your mind to and that we believe in you, whole heartedly. If financial freedom is your goal, we are here to guide you 🙂. We are excited to see what 2022 has in store for us! 🥳
Here's a look at the 5-day change for ETF's SPY (or the S&P 500), DIA (or the Dow 30), and QQQ (or the Nasdaq 100).
SPY : 0.61%, closed at $474.96
DIA : 0.9%, closed at $363.32
QQQ : -0.1%, closed at $397.85
Jobless Claims 🤝
What are jobless claims? These are a statistic reported weekly by the U.S. Department of Labor that counts people filing to receive unemployment insurance benefits. There are two types: Initial (filing for first time) and continuing (unemployed people who have already been receiving unemployment benefits). How can this affect the market? If people don't have jobs, they don't have money to spend. If people aren't spending money, our companies aren't making money. If our companies aren't making money, our stocks can be negatively affected. Jobless claims fell to 198,000 this past week.
Minimum Wage 💵
The Minimum wage just went up in 21 states. Raising the minimum wage causes businesses to charge more for their services, foods or products to turn a profit due to having to pay their employees more. In the end, the consumer pays more for goods and services.
Big Tech 💪
Big tech such as AAPL and MSFT added $2.5 trillion in gains in 2021. Woohoo! Let's see what is in store for big tech in 2022!
Earnings
Here's earnings for the upcoming week:
Walgreens Boots (WBA): 2022-01-06 Before Market Open (Estimated EPS: 1.22)

Constellation Brands (STZ): 2022-01-06 Before Market Open (Estimated EPS: 2.82)

H&R Block (HRB): 2022-01-03 After Market Close (Estimated EPS: -1.23)
Walgreens Boots (WBA) 💊
WBA is the second largest pharmacy store chain behind CVS. If you've ever been to Walgreens you know they sell multiple items from shampoos, toys, cards, seasonal items and even snacks! It is also a place for people to pick up their much needed medications. Walgreens ultimately makes their money from selling their goods and providing services. Healthcare relies on medications and therefore, in order for people to receive their medications, they need to pick them up from pharmacies like Walgreens. Should Walgreens be part of your portfolio? Let's check out their fundamentals 🔎.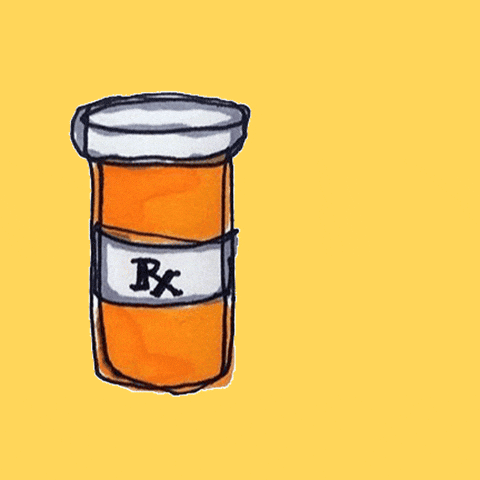 Annual Revenue:
2021-08-31 : $132.51B

2020-08-31 : $139.54B

2019-08-31 : $136.87B

2018-08-31 : $131.54B

2017-08-31 : $118.21B
Earnings History:
2021-10-14 : beat (Estimate: 1.02, Actual: 1.17)

2021-07-01 : beat (Estimate: 1.17, Actual: 1.38)

2021-03-31 : beat (Estimate: 1.11, Actual: 1.26)

2021-01-07 : beat (Estimate: 1.03, Actual: 1.22)
Historical Stock Price Returns:
3-month : 10.68%

1-year : 32.62%

5-year : -37.23%
Walgreens Boots (WBA) Max Chart (Yahoo Finance).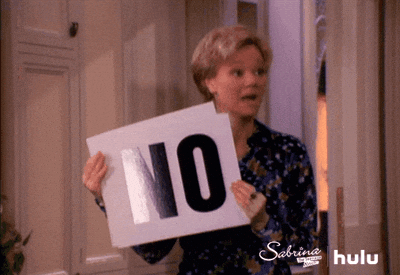 It is a no for us 🤷🏽‍♀️. WBA's chart looks like it it has mostly trended sideways although it did have a brief rise. Their annual top-line revenue was steady rising, but then had a decrease in 2021. We see that WBA delivered 4 beats during their last 4 earnings. We see that their chart is inconsistent and their trend has dropped significantly. When we invest in long-term holds, we typically like to see an increasing annual top-line revenue and a consistent, strong upwards trend.
Want to learn how to make monthly passive income, receive higher returns during bull markets and even profit off of stocks that are trending downwards?
Who Competes with WBA?
A few of WBAs competitors include CVS Health Corp (CVS), Target Corporation (TGT) and Costco Wholesale Corporation (COST).
Discord Launched!
Just as a PSA, we released our discord channel! Log in and go to the dashboard at www.calltoleap.com/courses and scroll to the bottom of the page for instructions on how to get plugged into the community.
If you're a paid subscriber, remember to check in on positions in the wheel in your dashboard or in the course pages! Until next time!
- Call to Leap Team