This article is strictly the opinion of the author and is to not be considered financial/investment advice. Call to Leap LLC and the author of this article does not claim to be a registered financial advisor (RIA) or financial advisor. Please visit our terms of service and privacy policy before reading this article.
Hi Wealth Builders!
This week, the indexes ended lower. The main contributing factor to this sell off are the rate hikes. Should you be worried? No. Since we are investing for the long-term, we just have to ride out the short-term fluctuations. Take a deep breath and stay patient 😊.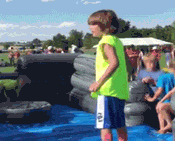 Here's a look at the 5-day change for ETF's SPY (or the S&P 500), DIA (or the Dow 30), and QQQ (or the Nasdaq 100).
SPY : -2.14%, closed at $466.09
DIA : -0.55%, closed at $362.31
QQQ : -4.8%, closed at $379.86
Mattress Firm 🛏
Mattress Firm files for IPO. This company is a mattress store chain and primarily makes money off of the products they sell. Often times, many investors will invest in IPOs which are very volatile. They typically spike up initially and then sell off. We don't invest in IPOs. Consider revisiting our investing criteria to see what we look for before investing in a company.
Papa John's 🍕
This Pizzaria is planning to bring 1,350 locations to China. This is great news as it will contribute to the growth of the company. Who doesn't love a nice pizza, right?
Jobs Report 👩‍💻
December's job report demonstrated that the U.S. added 199,000 jobs. Adding jobs is great for the economy as it gives more money to people to spend. However, this is much slower than expected. We would like to see these numbers increase.
Earnings
Here's earnings for the upcoming week:
Wells Fargo (WFC): 2022-01-14 Before Market Open (Estimated EPS: 1.09)

JPMorgan Chase (JPM): 2022-01-14 Before Market Open (Estimated EPS: 3.01)

First Republic (FRC): 2022-01-14 Before Market Open (Estimated EPS: 1.91)

Citigroup Inc (C): 2022-01-14 Before Market Open (Estimated EPS: 1.74)

Delta Air (DAL): 2022-01-13 Before Market Open (Estimated EPS: 0.11)
JPMorgan Chase (JPM) 🏦
JPM is an American multinational investment bank that provides financial services. Perhaps many of you bank with Chase. Chase has a reputation of being secure and having great customer service. This company makes their money by selling loans, investing and managing wealth. As more people bank with and do business Chase, the company's revenue increases. Bank stocks are also subject to the federal reserve. An increase in rates can be beneficial for these types of stocks. Let's check out their fundamentals! 🔎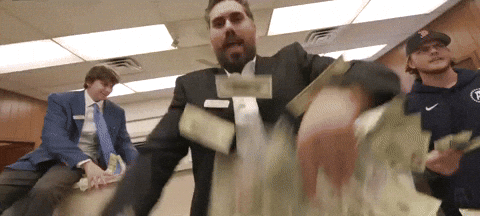 Annual Revenue:
2020-12-31 : $119.54B

2019-12-31 : $115.63B

2018-12-31 : $109.03B

2017-12-31 : $99.62B

2016-12-31 : $95.67B
Earnings History:
2021-10-13 : beat (Estimate: 3, Actual: 3.74)

2021-07-13 : beat (Estimate: 3.21, Actual: 3.78)

2021-04-14 : beat (Estimate: 3.1, Actual: 4.5)

2021-01-15 : beat (Estimate: 2.62, Actual: 3.79)
Historical Stock Price Returns:
3-month : -1.68%

1-year : 22.93%

5-year : 94.98%
JPMorgan Chase (JPM) Max Chart (Yahoo Finance).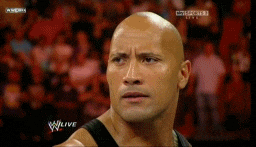 Not too bad! We see that JPM's chart has an upwards trend. Their annual top-line revenue has been consistently increasing and they have also delivered 4 beats during their last 4 earnings. When we invest in long-term holds, we typically like to see an increasing annual top-line revenue and a consistent, strong upwards trend.
Want to learn how to make monthly passive income, receive higher returns during bull markets and even profit off of stocks that are trending downwards?
Who Competes with JPM?
A few of JPM's competitors include Bank of America Corporation (BAC), Morgan Stanley (MS) and Wells Fargo & Company (WFC).
Discord Launched!
Just as a PSA, we released our discord channel! Log in and go to the dashboard at www.calltoleap.com/courses and scroll to the bottom of the page for instructions on how to get plugged into the community.
If you're a paid subscriber, remember to check in on positions in the wheel in your dashboard or in the course pages! Until next time!
- Call to Leap Team