This article is strictly the opinion of the author and is to not be considered financial/investment advice. Call to Leap LLC and the author of this article does not claim to be a registered financial advisor (RIA) or financial advisor. Please visit our terms of service and privacy policy before reading this article.
Hi Wealth Builders!
This week, the indexes ended mostly lower. There is uncertainty in the market due to the earnings season, rate hikes and Covid. As mentioned before, if you are a longterm investor you shouldn't be worried. We just have to ride out the short-term fluctuations. Let's continue to be patient, disciplined and consistent 😊👍.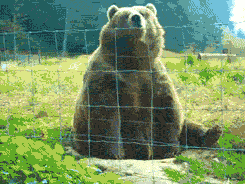 Here's a look at the 5-day change for ETF's SPY (or the S&P 500), DIA (or the Dow 30), and QQQ (or the Nasdaq 100).
SPY : -0.43%, closed at $464.72
DIA : -0.53%, closed at $359.14
QQQ : 1.38%, closed at $380.01
NFLX 🍿
As inflation rises, businesses increase their prices. NFLX has increased their standard membership to $15. Increasing their prices, increases their revenue. Due to their subscription business model, this can be a substantial profit.
Housing Market 🏡
Mortgage rates have soared to their highest levels since March of 2020. This means that if someone wanted to purchase a home and finance it, they would have to pay a higher interest rate on the money they finance. More money would go towards interest and less to their principal, per month.
Jobless Claims 🤷🏽‍
These initial claims have risen to their highest level since mid-November ending at 230,000 for the week ending Jan. 8th. This could be due to a surge in Covid. The job market is vulnerable to the conditions of covid.
Earnings
Here's earnings for the upcoming week:
Netflix Inc (NFLX): 2022-01-20 After Market Close (Estimated EPS: 0.82)

Comerica Inc (CMA): 2022-01-19 Before Market Open (Estimated EPS: 1.61)

United Airlines (UAL): 2022-01-19 After Market Close (Estimated EPS: -2.23)

Citizens Financial (CFG): 2022-01-19 Before Market Open (Estimated EPS: 1.15)

Discover Financial (DFS): 2022-01-19 After Market Close (Estimated EPS: 3.61)

U.S (USB): 2022-01-19 Before Market Open (Estimated EPS: 1.11)

Morgan Stanley (MS): 2022-01-19 Before Market Open (Estimated EPS: 2)

Procter & (PG): 2022-01-19 Before Market Open (Estimated EPS: 1.65)

Bank of (BAC): 2022-01-19 Before Market Open (Estimated EPS: 0.76)
Netflix Inc. (NFLX) 🍿
We've all heard of NFLX. They offer online streaming of movies and charge members monthly to access their films. NFLX has a great business model which is the subscription model. The more subscribers they get, the more money they make. NFLX put retail movie businesses like Blockbuster out of business due to their ability to innovate and provide online streaming of movies. People love convenience and there is nothing more convenient than having thousands of movies and shows at your fingertips. NFLX has also put out original films that have done well. Is NFLX a stock worth watching? Let's check out their fundamentals! 🔎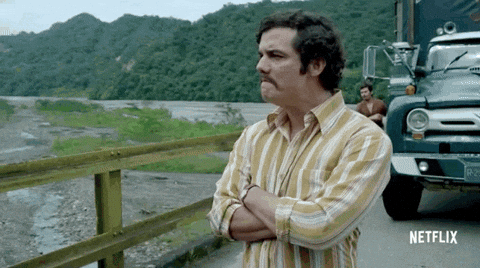 Annual Revenue:
2020-12-31 : $25B

2019-12-31 : $20.16B

2018-12-31 : $15.79B

2017-12-31 : $11.69B

2016-12-31 : $8.83B
Earnings History:
2021-10-19 : beat (Estimate: 2.56, Actual: 3.19)

2021-07-20 : miss (Estimate: 3.16, Actual: 2.97)

2021-04-20 : beat (Estimate: 2.97, Actual: 3.75)

2021-01-19 : miss (Estimate: 1.39, Actual: 1.19)
Historical Stock Price Returns:
3-month : -17.6%

1-year : 5.13%

5-year : 289.28%
Netflix Inc. (NFLX) Max Chart (Yahoo Finance).
We see that NFLX's chart has had an overall upwards trend, but recently had a sharp decline. Their annual top-line revenue has consistently been increasing, but their earnings have been mixed and inconsistent. Covid has caused many people to stay home or work from home and NFLX has thrived off of this. When we invest in long-term holds, we typically like to see an increasing annual top-line revenue and a consistent, strong upwards trend.
Want to learn how to make monthly passive income, receive higher returns during bull markets and even profit off of stocks that are trending downwards?
Who Competes with NFLX?
A few of NFLX's competitors include Walt Disney Co (DIS), Time Warner Cable Inc. (TWC) and Comcast Corporation (CMCSA).
Discord Launched!
Just as a PSA, we released our discord channel! Log in and go to the dashboard at www.calltoleap.com/courses and scroll to the bottom of the page for instructions on how to get plugged into the community.
If you're a paid subscriber, remember to check in on positions in the wheel in your dashboard or in the course pages! Until next time!
- Call to Leap Team
Attend our livestream this upcoming week on 1/20/2022! We will be talking about what happens when your Covered Call falls! The link can be found below 😊
See you there 💸